The Scent:
The warmth of cloves is synonymous with luxury and comfort, senses captured by bowls of rich spices and tangy orange zest.
Cedar
An embodiment of strength and resilience, balanced against the warm, comforting notes of aged wood. Here we have captured the earthy essence of cedarwood, evoking a sense of grounded stability and natural beauty.
Cloves
Cloves release their sweet-spicy aroma, with a balance of cool earthiness and warmth, this fragrance is a visit to a bustling spice market, where colourful sacks of spices pile high, and the air is alive and vivid.
Amber
The scent of Amber unfolds as a complex blend of resinous, sweet, and earthy notes, creating an alluring and velvety aroma. It's a scent that conjures images of ornate palaces, the soft rustle of silk, and the enchanting allure of an exciting past…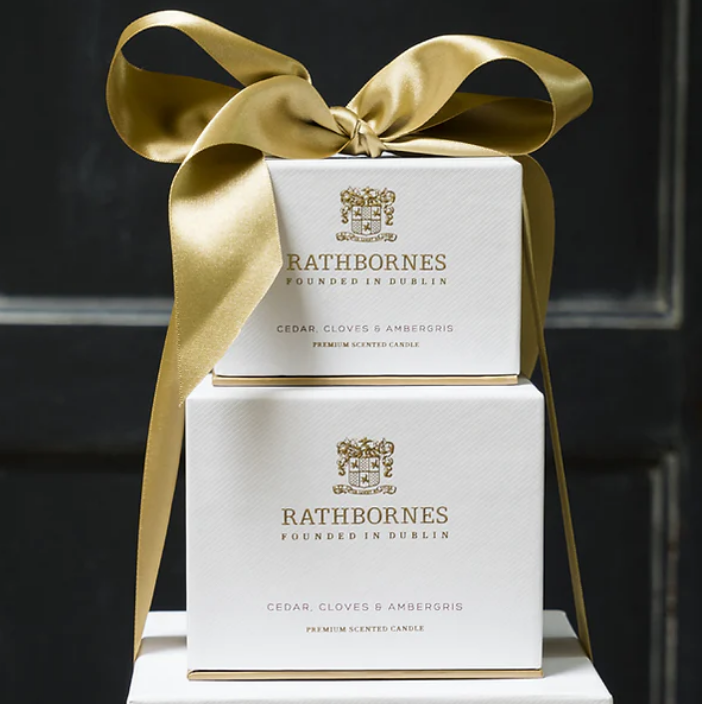 Complimentary Personalised Gifting
Elevate your gift giving with a complimentary personalised note that adds a special touch to every thoughtful gesture.
Simply leave a note at checkout.
★★★★★

Great quality candles and exceptional support

Michael

Los Angeles, CA
★★★★★

Delighted I gave these a go. Website so easy to use and the candles are the best, far better than Jo Malone candles I was using. Top class service

John

Los Angeles, CA
★★★★★

I bought one, white pepper, honeysuckle and vertivert and it smells incredible! Not only that but the smell doesn't fade at all!

Laura

Los Angeles, CA