The Scent:
This fragrance from the Beyond the Pale Collection is called Dublin Dusk. This fragrance is a rich, ozonic which accords from the Irish coast with a crisp freshness of aromatic woods of smoked oud and aged cedar.
Oud
With its deep, woody notes and resinous richness, Oud envelops the senses in a warm embrace, invoking memories of distant lands and centuries-old traditions. Oud is the essence of opulence, a fragrant tapestry that lingers in the air.
Ginger
Both invigorating and soothing, a spicy aroma that awakens the senses. It's energising properties provide a refreshing boost, while offering a soothing effect.
Cedar
An embodiment of strength and resilience, balanced against the warm, comforting notes of aged wood. Here we have captured the earthy essence of cedarwood, evoking a sense of grounded stability and natural beauty.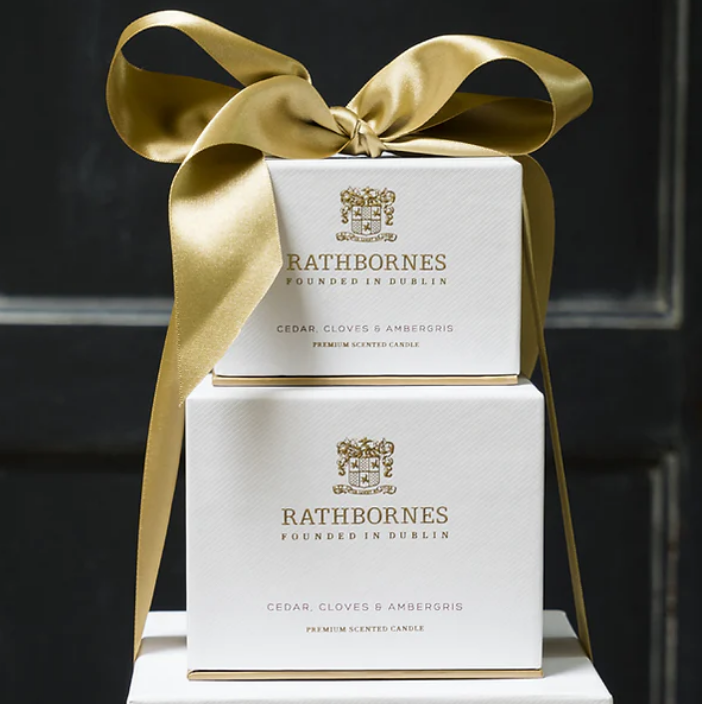 Complimentary Personalised Gifting
Elevate your gift giving with a complimentary personalised note that adds a special touch to every thoughtful gesture.
Simply leave a note at checkout.
★★★★★

Great quality candles and exceptional support

Michael

Los Angeles, CA
★★★★★

Delighted I gave these a go. Website so easy to use and the candles are the best, far better than Jo Malone candles I was using. Top class service

John

Los Angeles, CA
★★★★★

I bought one, white pepper, honeysuckle and vertivert and it smells incredible! Not only that but the smell doesn't fade at all!

Laura

Los Angeles, CA