The Scent:
The scents of mint and thyme have been familiar to Irish kitchen gardens for centuries, grown for their fragrant and medicinal properties.
Mint
The scent of Mint unfolds as a symphony of bright, herbaceous notes, with a refreshing undertone. It's a scent that conjures images of freshly brewed mint tea or the whir of a summer breeze.
Thyme
A sunlit herb garden, where Thyme thrives among fragrant companions, and the air is filled with the savoury promise of delicious dishes to come. Dip into this blend of earthy, woody notes with a hint of mint and lemon.
Camphor
This a walk through a serene forest, where camphor trees release their cleansing scent, and the air is filled with the invigorating aroma of resilient trees. Enjoy meditative moments, the soothing rustle of leaves, and the rejuvenating embrace of nature.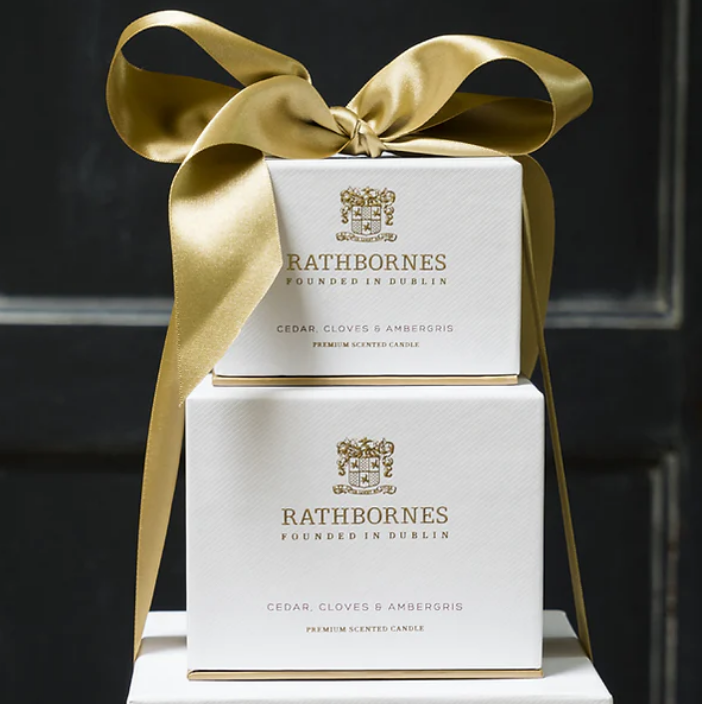 Complimentary Personalised Gifting
Elevate your gift giving with a complimentary personalised note that adds a special touch to every thoughtful gesture.
Simply leave a note at checkout.
★★★★★

Great quality candles and exceptional support

Michael

Los Angeles, CA
★★★★★

Delighted I gave these a go. Website so easy to use and the candles are the best, far better than Jo Malone candles I was using. Top class service

John

Los Angeles, CA
★★★★★

I bought one, white pepper, honeysuckle and vertivert and it smells incredible! Not only that but the smell doesn't fade at all!

Laura

Los Angeles, CA